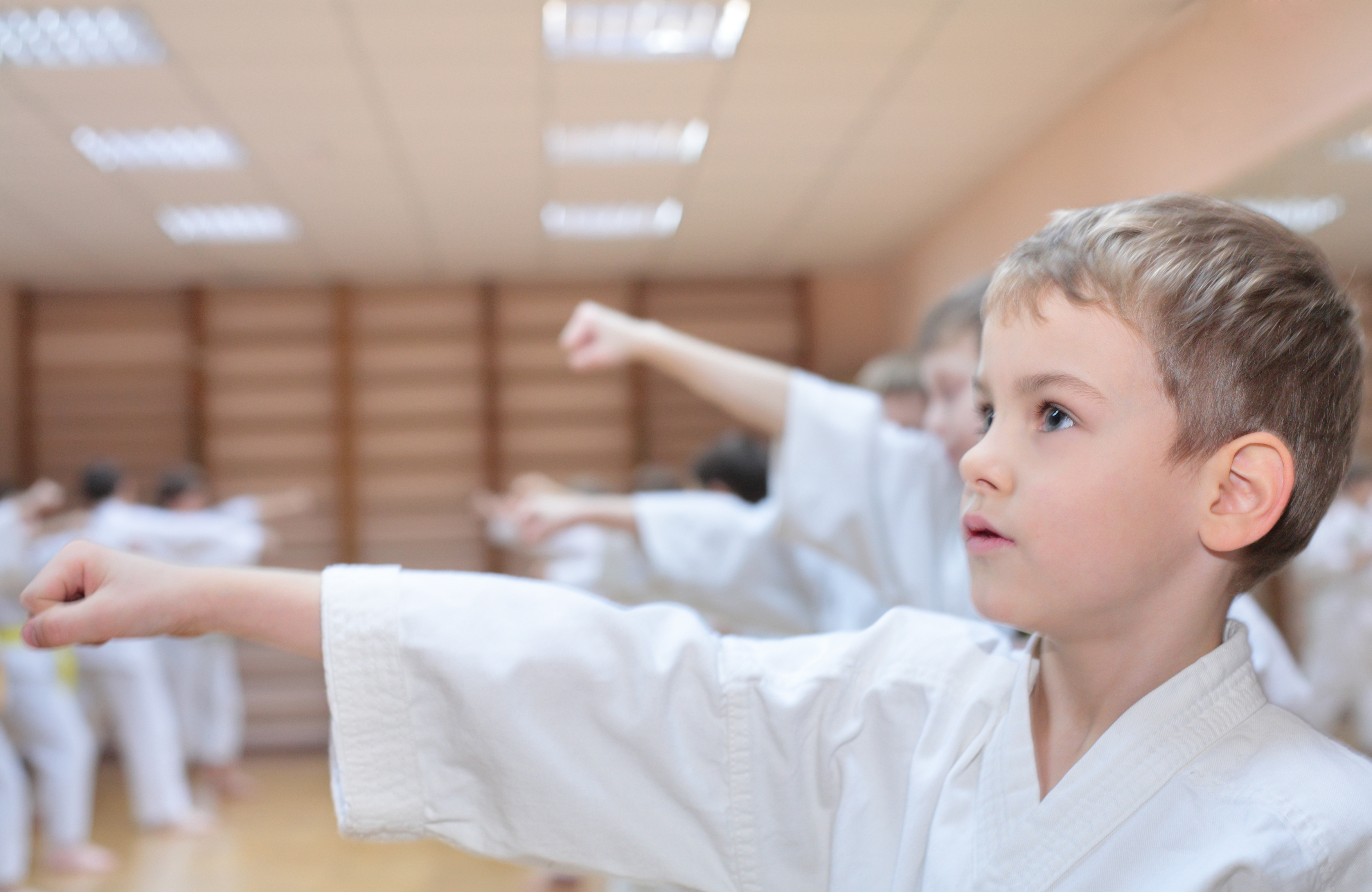 St. Matthews Martial Arts offers kids karate classes for children ages 4 to 11 with any experience level or physical ability. Our schedule provides classes six days a week, after school, and on Saturdays. St. Matthews Martial arts was founded in 1993 by Master Joan Richert. We are proud to have been a part of the community of St. Matthews and Louisville for more than twenty years.
Our kids karate classes help our students developmental or internal benefits. One of the most important parts of our program are The Three Rules: Self Discipline, Respect, and Self Control. We define Self Discipline as doing the things you know you should do, when you are supposed to, without being told. Respect we define, treating others the way you want to be treated. Self Control is controlling your behavior to fit the situation you are in. The rules let us define clear boundaries that we keep consistent. It sets our students up to succeed and keep succeeding. We have several internal programs to help reinforce the rules so that the kids behave at home and at school as we teach them in the dojo. In our karate classes we don't teach them to repeat our words like parrots. Having a child memorize the definition for Self Control doesn't help them have Self Control. We help them understand what it means to have Self Control and help them understand how to develop it in the dojo and outside of it.
Karate classes for kids offer many physical benefits as well. The exercises in our kids class are chosen specifically to develop coordination and balance. This helps kids develop body control, which gives them more confidence and better focus. This can also help them perform better in other sports or physical activities. Martial arts is an excellent way for kids to work on fitness, flexibility, and agility. There is no bench and no off-season. This makes it ideal for kids who need to work on their physical skills. It's also great in between seasons of other sports.
There is a physical component to bully prevention. We teach children how to respond appropriately when bullied. In many circumstances a child can get in more trouble for responding to an attack than the instigator. We teach techniques to help them protect their space without always having to punch and kick. In our karate classes for kids we teach them ways to respond verbally when bullied. We provide different methods of self-defense, physical and verbal, to give kids the power to respond to different types of bullying they may face.
In our Shaolin Kempo Karate program, we teach the Five Shaolin Animals. You might have heard about that one movie with the panda (however the panda is not currently one of our animal styles). Each of the five animals is actually a different way to approach conflict. Emulating animals also helps build confidence, they can imagine being a tiger so they do not feel weak or afraid. It's also part of the fun. Our five animals are a little different than from the movie. In our kids karate classes we teaches the tiger, the leopard, the crane, the snake, and the dragon.
If you would like to try one of our kids karate classes, click the button to schedule. No matter what part of Louisville you are in. If you have questions about our curriculum or how our program helps kids develop Self Discipline, Respect for others, and Self Control, contact us.